For most mechanical metal products, some machining is needed to produce the finished part. You can never be sure of the quality of the blank casting or forging until it has been fully machined. This is why, at Seglian, we fully machine your blank castings and forgings until your product is finished to your specifications and quality standards. We specialize in high-complexity machining at both high and low volumes.
We machine castings (steel, aluminum, iron), forgings, bar stock, plate stock, stampings and more to tight tolerances (+/- .01 millimeter) and specialize in multi-axis machining.
Our machining engineers and technicians have decades of experience that you will come to rely on. We employ the latest in machining technology, data collection practices, inspection tools, and training, to give you the assurance you need.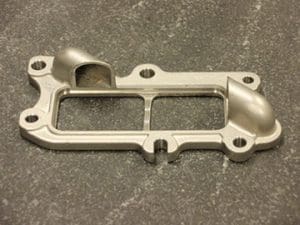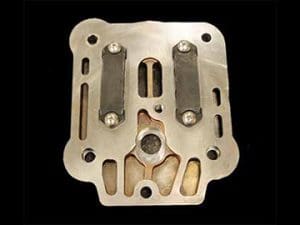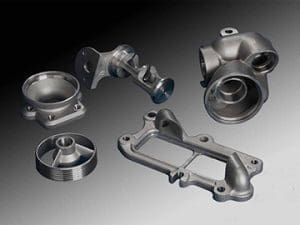 When it comes to machined products, you are looking for a supplier that has the capabilities you require and delivers a quality product. Seglian delivers. Most of our machined products go straight to your production line without dock inspection. At Seglian, we manage quality at the point of manufacture. We proactively prevent or remedy quality issues before your parts reach you.
Why Choose Seglian for Your Machined Products?
Offering Breadth

---

We offer multiple sizes of castings, casting processes and machining methods to meet your needs under one roof.

Optimized Cost

---

We match your unique part specifications (material, shape, size, weight) with the best casting process to optimize your costs.

Installation Ready

---

We meet a wide range of machining requirements so that your part is ready for installation with no further work required.
Added Value

---

Painting, heat-treating, sub-assembly, pressure-testing and other value-added services performed under the same roof to reduce supply chain complexity.

Multiple Materials 

---

We machine and assemble parts made with a wide variety of raw materials, including iron, stainless steel, alloy steel, aluminum, and other metal alloys.

One Stop

---

You use just one supplier because we offer complex machining and assembly at one location.
Your Part, Machined and Ready for Installation
We have a large variety of machining processes in-house. And a wide range of machining suppliers we use to fill whatever machining processes you require.
CNC / NC lathe products
CNC milling machining centers
Gear Cutting & Forming
Large Vertical Turret Lathe
Threads, rolled or machined
Roller Burnishing, Grinding, and More
Manifolds
Axle Housings
Heavy Machinery Components
Auto & Heavy Truck Components