Stamping & Sub-Assemblies
At Seglian, we offer a great deal more than simple stampings. We are a global manufacturer of engineered industrial components. That includes stampings, of course. But plenty more, too, such as welding, punching, welded assemblies, and rubber-to-metal bonded stampings.
We optimize tooling and machines to best match your unique manufacturing requirements. We choose the best type and design of die to maximize cost, material waste, and productivity.
We work with progressive dies and semi-progressive dies, and offer multiple value-added services under one location, including affordable prototyping, painting, heat treating, welding and sub-assembly.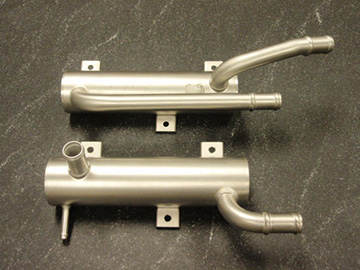 Welded Assemblies
Stampings
Capabilities
We stamp and assemble a wide range of parts, made from a wide range of materials, using a wide range of assembly and stamping methods.
Quality
We manage quality at the point of manufacture. We prevent and remedy quality issues before your parts reach you.